With its palm-fringed beaches and laid-back people, Thailand has long been one of the world's preferred holiday destination. But for the filmmaker, the country is a massive playground with its dizzying array of locations — temples, hill-tribes, jungles, pebble islands, you name it. With a good infrastructure and a solid, thriving film business which provides ample experienced crew members and up-to-date gear, the question isn't whether to film here or not, but "where?".
From Bangkok's chaotic streets to Chiang Mai's quiet backroads, Thailand's cities offer a unique blend of new meets old, west meets east.
Thailand's world famous islands have long attracted filmmakers: the perfection of its sandy beaches, impressive crags and clear turquoise water have served as backdrop from the "Survivor" series to a James Bond's villain lair.
Waterfalls, remote hill-tribes, impassable jungles, river rapids, caves and cliffs… everything you need for your adventure show!
If it's cultural oddities you need, you're spoiled for choice: temples, markets, great food, insect carts, weird modes of transportation, Thai boxing, the list goes on and on. Thailand can be as exotic or weird as you want it to be!
Thailand lends itself particularly well to adventure-focused projects: world-class rock climbing, scuba-diving, caving, white-water rafting and so on, all readily on-hand to infuse a bit of action in your production.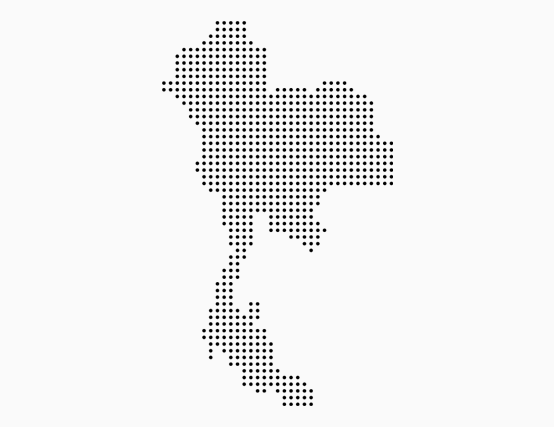 What to Know
Straight-forward permits procedure
Huge variety of locations, perfectly adaptable to any genre, and can double for other countries
Pool of experienced crew who have worked on many foreign TV shows and features
Labour is slightly more expensive than neighboring countries
Due to petrol, parking and tolls, transportation costs can add-up
Carnet country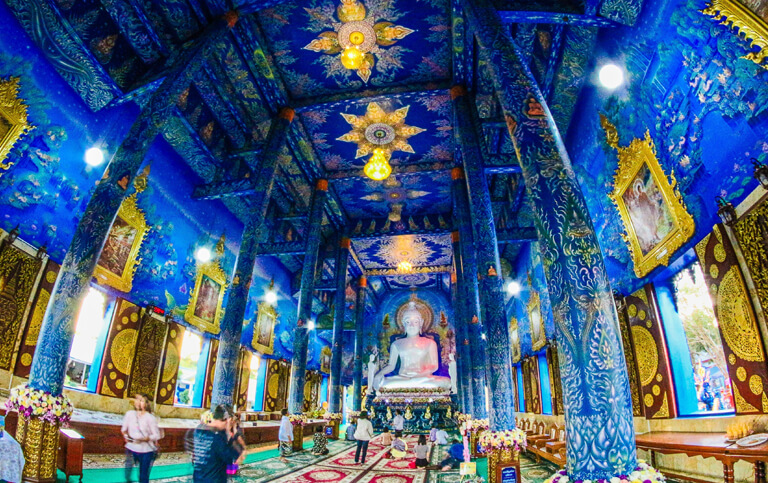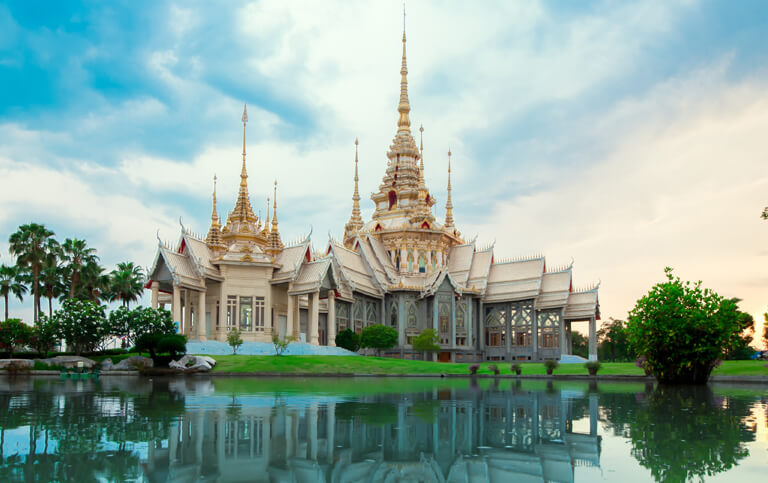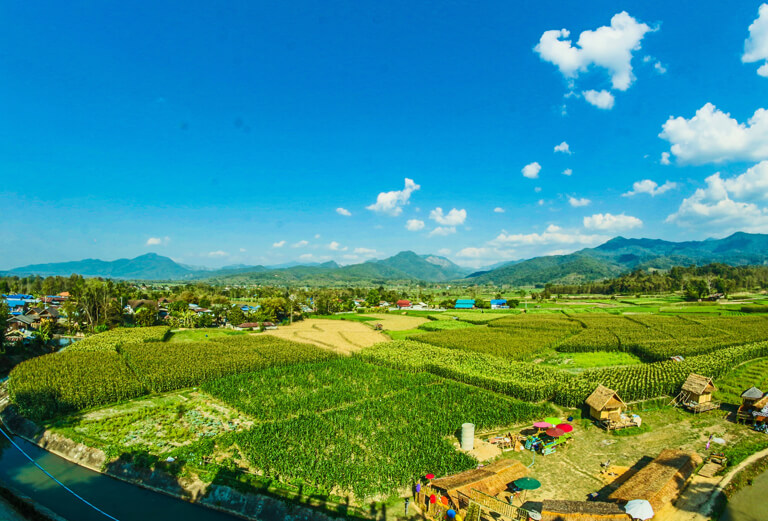 Thailand Quick-FAQ
For the most part, aquiring your film permits in Thailand is a straigh-forward affair, provided that we have the following information at the time of application:
Final list of

locations

and

contributors

Final

schedule

and

itinerary

Passport scans

of all foreign crew

Current photos

(passport style) of foreign crew. These must differ from the photo in the passport.
In other words, all research, scouts and bookings should be done and finalized prior to applying.
For reality TV, documentaries, travel shows, and the likes, the process takes about 5 working days.
For drama pieces and TVCs, we're looking at about 10 working days. More for feature films.
If the crew stays in-country less than 15 days, then the work-permit process is relatively simple. You just need to enter on a normal tourist-visa, as your work permit is part of the film permits.
If the crew stays more than 15 days, then we must process actual work permits.
Please note that there will be a Film Board Minder assign to your project. This person will most likely be local to each locations, so no need to provide flights or long-range transportation and/or accommodation. Whether this person actually shows up on set or not is completely random, but a payment of 2000THB/shoot day must still be paid at the time of application (non-refundable).
Once the film permits are processed and delivered, it's still possible to change the schedule and locations, though we will often need a few days to process this, and there will be costs involved. However, if the change only affects one particular location (for example, switching locations around in Bangkok only), then usually this is no problem at all.
For more information, please Contact us.
When is the best time to shoot?
Thailand is largely tropical, so it's hot and humid all year around with temperatures in the 28-35°C range (82-95°F), a degree of relief provided only in the mountains in the far north of Thailand. Officially, however, note three seasons:
Cool:

From November to the end of February, it doesn't rain much and temperatures are at their lowest, although you will barely notice the difference in the south and will only need to pack a sweater if working in the northern mountains, where temperatures can fall as low as 5°C.

Hot:

From March to June, Thailand swelters in temperatures as high as 40°C (104°F). Pleasant enough when sitting on the beach with a drink in hand, but very hot indeed for a jungle shoot!

Rainy:

From July to October, although it only really gets underway in September, tropical monsoons hit most of the country. This doesn't mean it rains non-stop, but when it does it pours and flooding is not uncommon.
There are local deviations to these general patterns. In particular, the south-east coast of Thailand (Koh Samui, Koh Pha Ngan and the likes) has the rains reversed, with the peak season being May-October and the rainy off season in November-February.
One word about the high season (November to end of Feb): as this is the most popular time for tourists, and there are many in Thailand, finding flights and accommodation can be expensive and difficult, especially around Christmas and New Year's or at Chinese New Year a few weeks later. Any shoots scheduled for this time should have their prep started well in advance to ensure all goes as smooth has possible.
Thailand is a carnet country so yes, this is a must!
What's the word on local transportation?
Van costs in Thailand are ~2300THb/day, but this excludes petrol, parking and tolls. The drivers will either supply receipts at the end of each day, or a large wad of them at the end of the shoot. Your choice.
Rates are usually for a 10 hour day, from actual pickup time until return to base. OT is charged at 200THB/hour.
For foreign crew, we use deluxe vans that hold about 8 or 9 comfortably. They have a small table between the first 2 rows to allow for work to be done on the road.
Road conditions range from superb (highways) to terrible (countryside roads), but generally, it's a step up compared to other countries in the region.
Thailand has an extensive system of airports and airlines, so flying is always a viable option. International airports can be found in Bangkok, Phuket and Chiang Mai, though the latter two are thin on destinations.
A huge variety of local transportation methods are on offer to spice up your productions: from the famous tuk-tuks to motorbikes to canal ferries, longtail boats, pink taxis, and many more, the country lends itself especially well to adventure shows.
Bangkok is renowned the world over for its horrible traffic jams, and for good reason: it's horrible! But fear not: for scouts, b-roll days or even during the shoot, we can arrange police escort for a nominal fee. This allows us to zoom through intersections, bypass traffic jams, and basically feel like VIPs! Strongly recommended.
What about accommodation?
Thailand offers excellent value for money in terms of accommodation. Our long-time relationship with many hotels and resorts enable us to negotiate tooth-and-nail in order to provide the best possible deals. We always strive to include breakfast and WIFI.
In Bangkok, for example, we're able to provide 5-star rooms for ~100USD/night. Elsewhere around the country, we can often get great rooms in great locations for even less.
On every project, we will try and find rooms at your budget. We will send you options, and it's up to you to book through us or not. We do not take commission or charge extra tax.
How much is the local crew/gear?
As a rule of thumb, local crew in Thailand is cheaper than in the west, though slightly more expensive than in neighbouring countries. Whilst this holds true for department heads, fixers and talent, you'll find assistants, runners, PAs, drivers and caterers to be exceptional value.
Overall, rates are for 10-12 hours days (negotiable, and depending on scope of work), including 1 hour meal. Overtime is charged at 10% of the day rate.
Travel days are usually charged at half-rate. Any nights spent outside of home base also incurrs a 1000THB per-diem.
You'll find Thailand ripe with hard-working, experienced crews, making Thailand a definite bargain for any kind of productions.